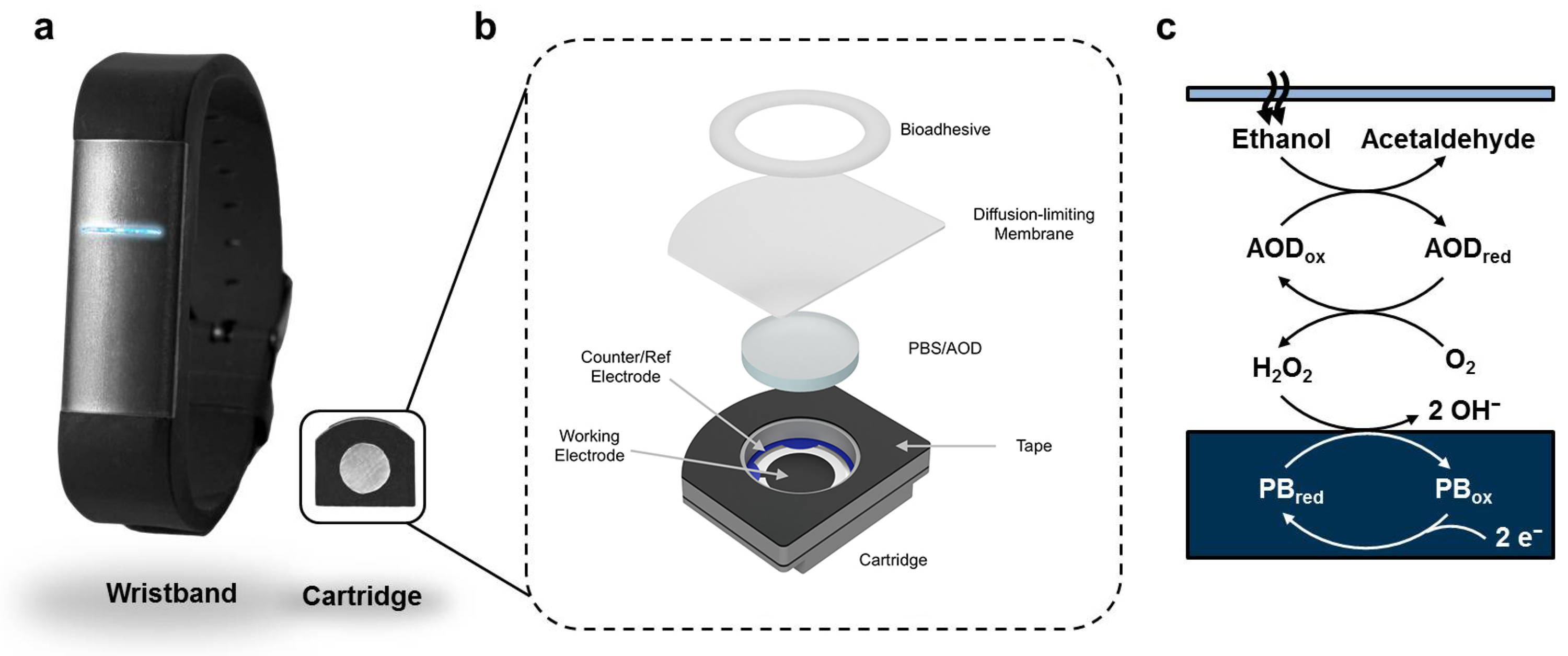 ION™ uses patented non-invasive enzymatic alcohol sensing technology. Each cartridge contains a proprietary blend of enzymes and liquid that are designed to be shelf-stable for 6 months. A cartridge can be activated by folding the clamshell closed until it makes a 'click' sound, indicating that the enzymes are hydrated and ready to start measuring! Enzymes are active for 24 hours once activated. Cartridges can be replaced daily to overcome the fouling issues that have plagued previous generations of alcohol biosensors.
ION™ technology is truly ground-breaking! To take a deep dive into how we are able to use enzymatic chemistry to obtain an unprecedented signal-to-noise-ratio, check out our peer-reviewed scientific journal article in the journal "Sensors": https://doi.org/10.3390/s19102380
From raw data to signal detected
ION™ uses proprietary machine learning and AI to convert the raw alcohol sensor signals created by our sensor cartridges into an easy-to-read "signal detected" or "clear". Data is displayed in 30 minute intervals. Click on any day in the calendar to see your history for that day.
Check your progress as often as you like with the IONTM App and receive sensor readings, such as Clear or Signal Detected, with frequent syncing.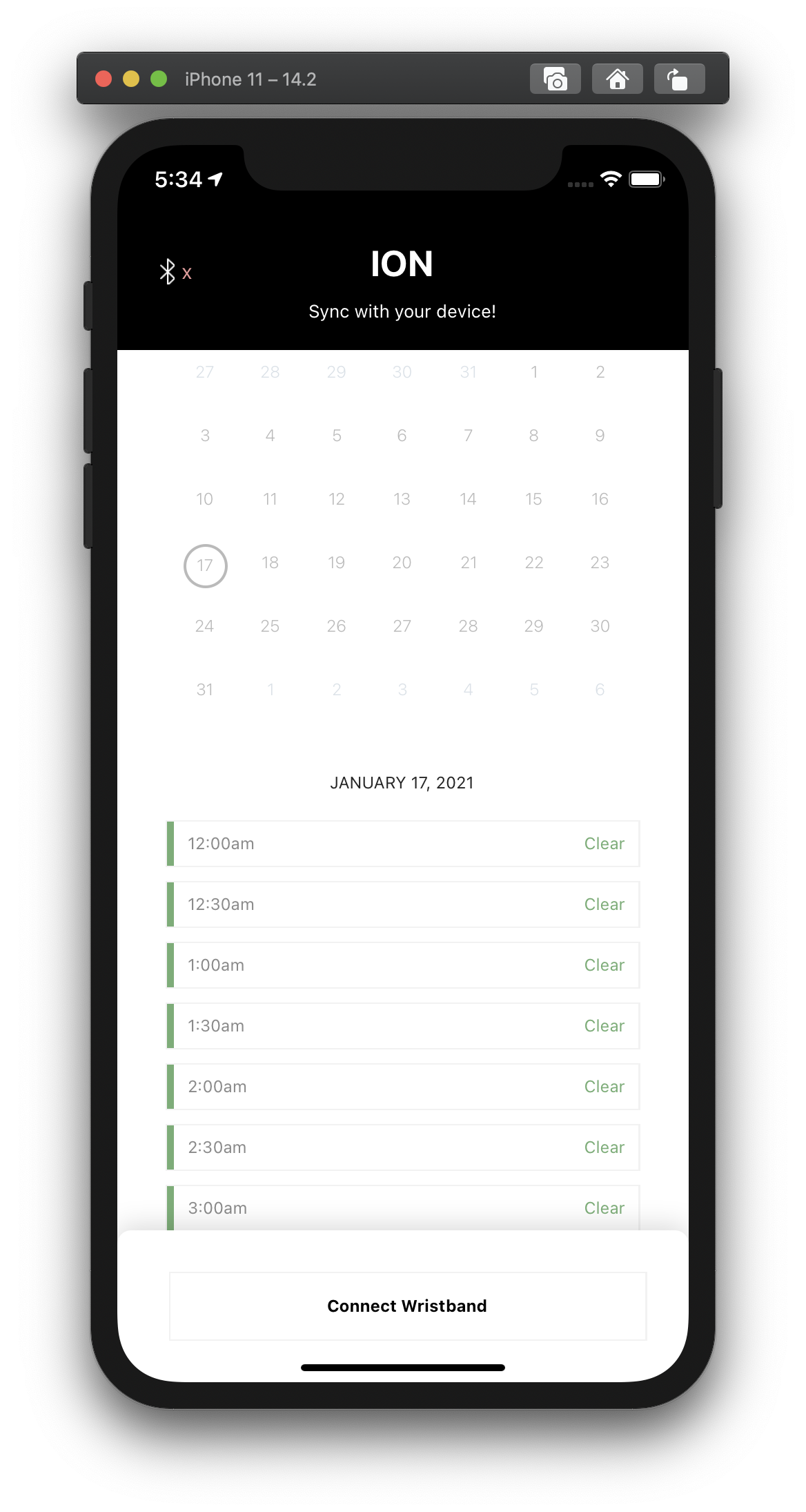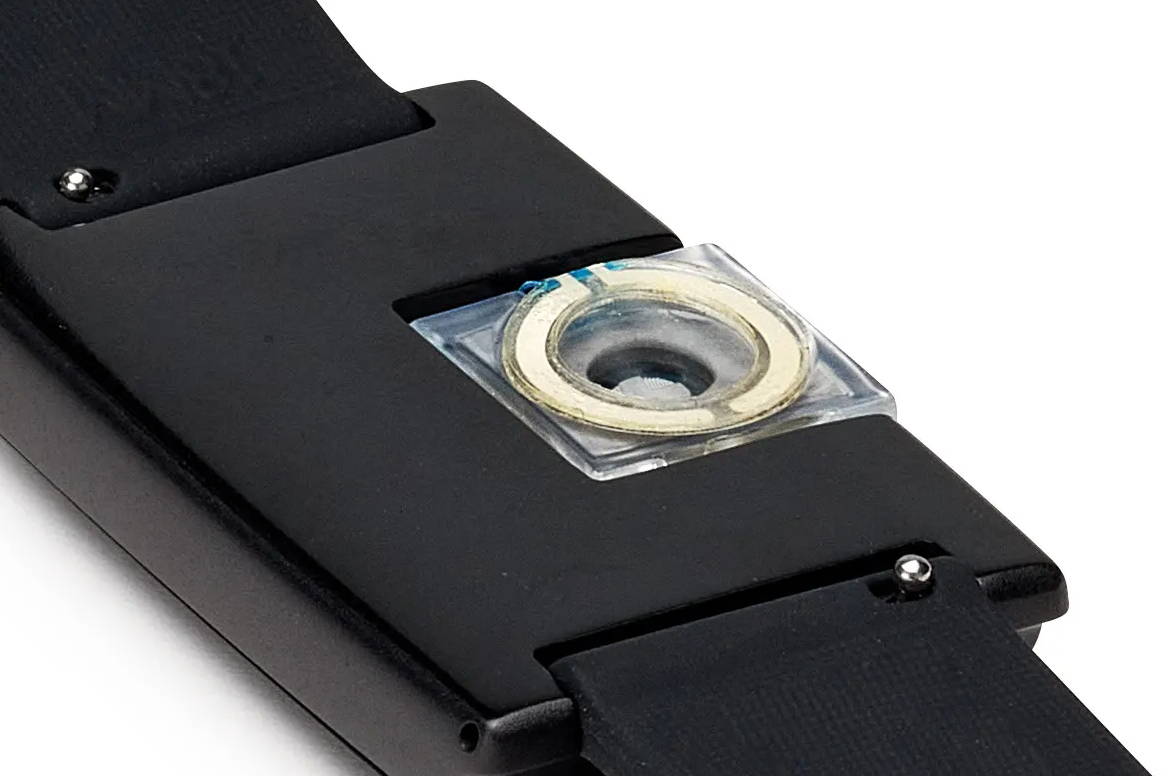 Skin Proximity Sensing
Two skin proximity sensors in each cartridge monitor that the alcohol sensor is against the skin. Removing the wristband results in a status of "insufficient skin contact".
Stay connected with our discreet, continuous monitoring wearable. There are no set 'testing windows' that may interrupt your activities while you are on the go or in public. Just change the cartridge once per day, any time you like, and IONTM wristband detects signals for you every step of the way.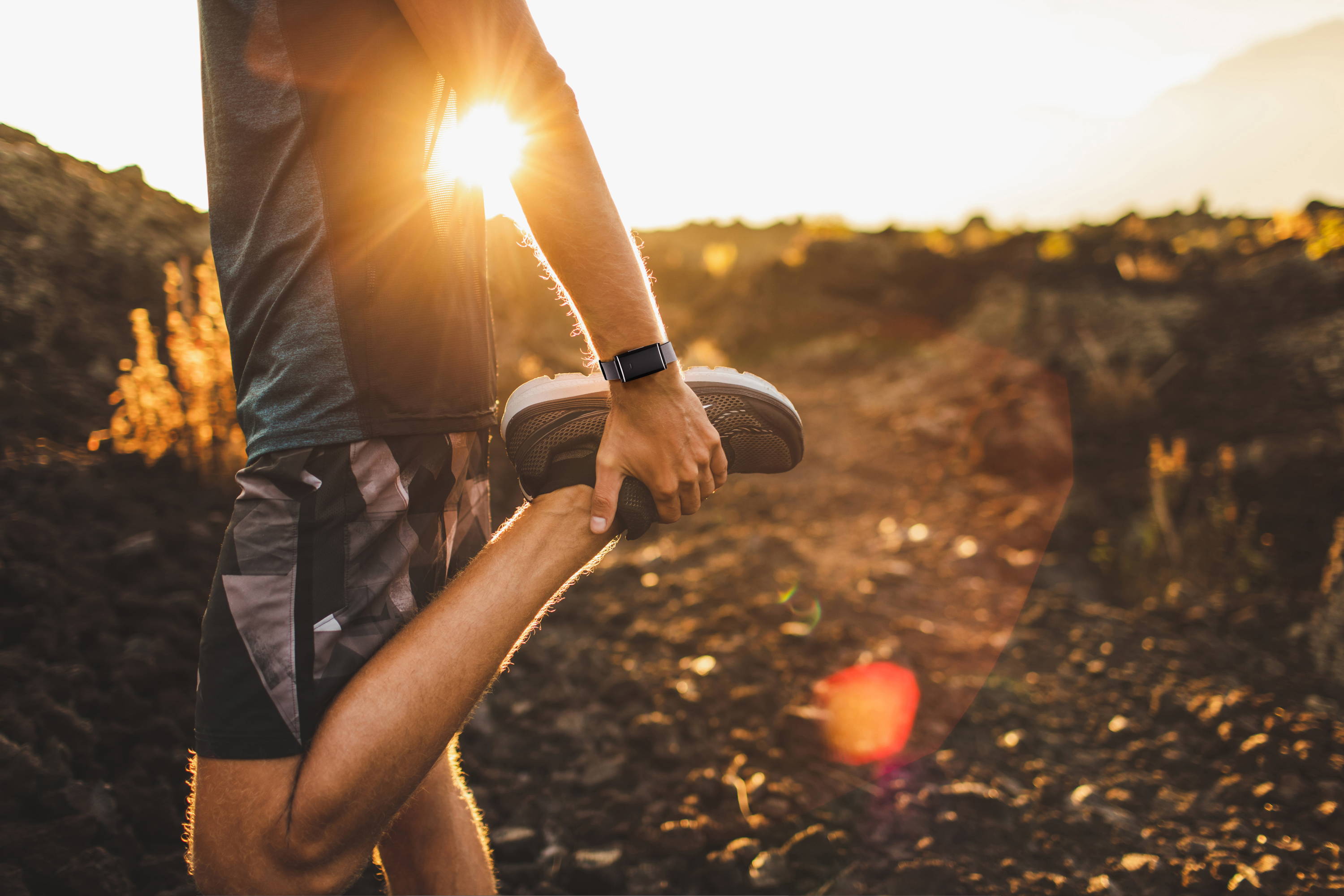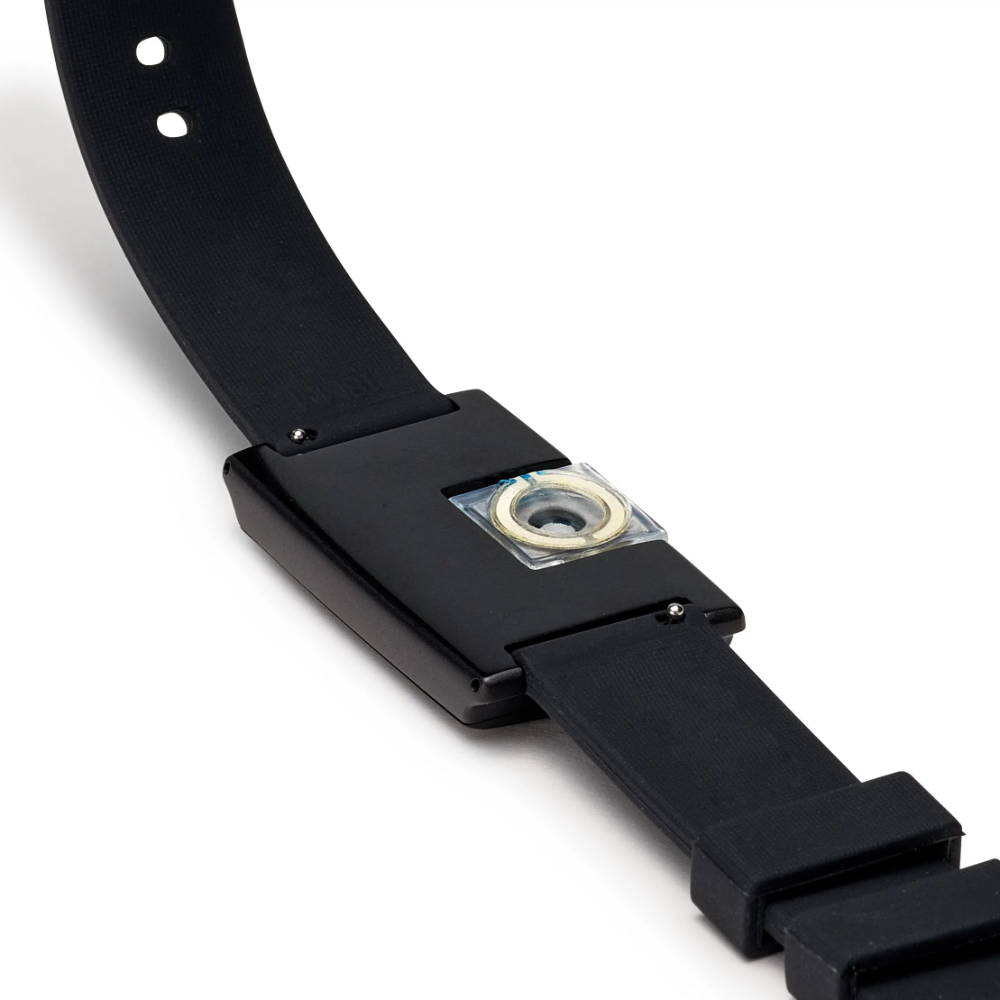 Take a break to jump in the pool or shower while your wristband charges and syncs at the same time. Just leave your wristband plugged in for up to 45min and press sync in the IONTM App.
We have been awarded more than $2 million through a competitive grant review process from NIH and NIAAA to develop our novel enzymatic cartridge sensing technology.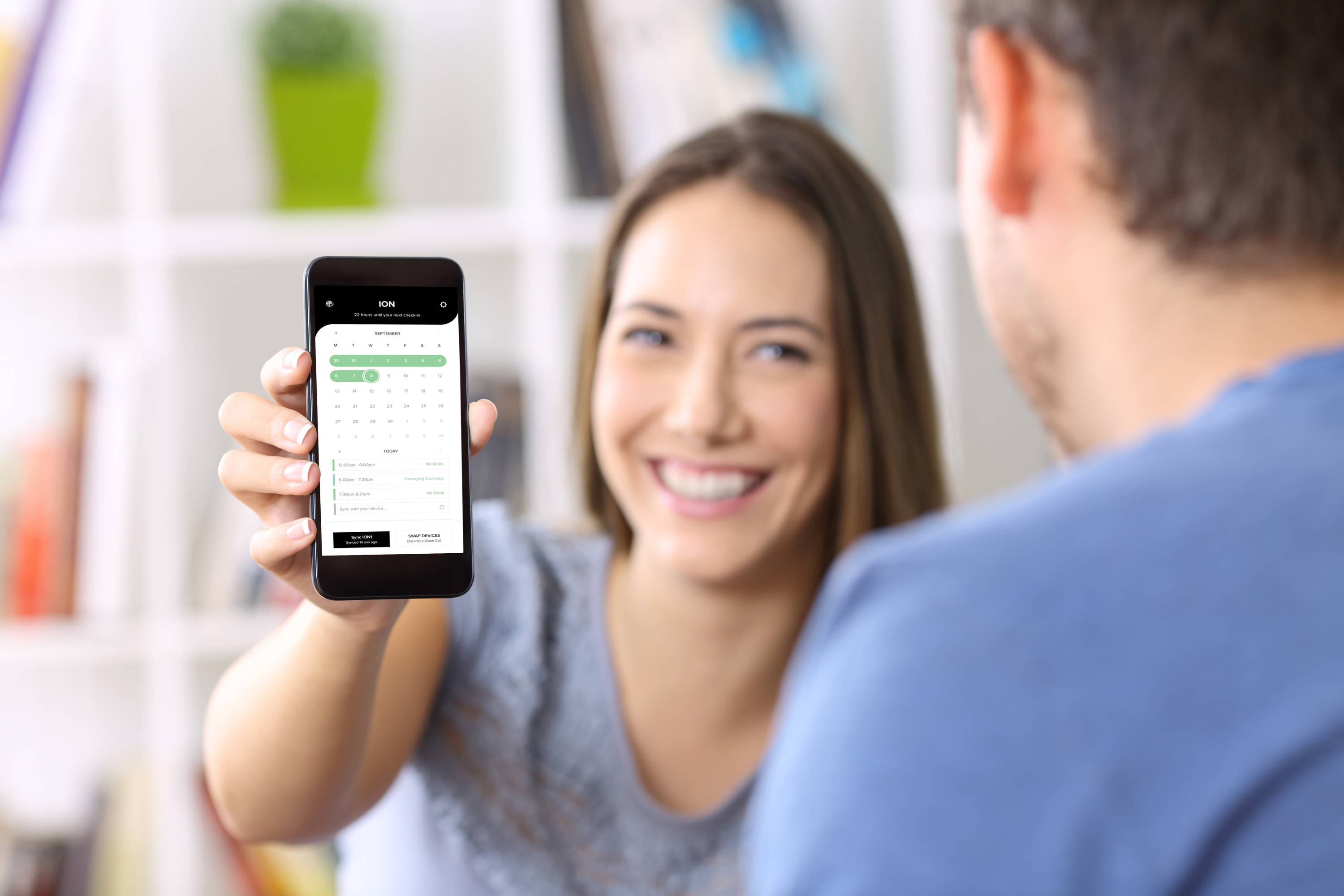 ---
Embrace the support of your family, friends, coaches, sponsors, and more. Share your calendar of progress.
Q: Does ION™ report BAC?
A: No.
SHARE STORIES WITH FRIENDS